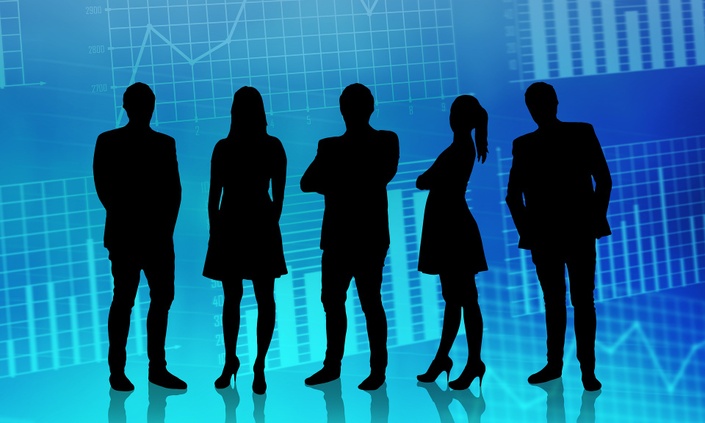 LinkedIn Career Power
LinkedIn is your best career power tool.
Get Hired by Mastering LinkedIn
---

Set Yourself Up for Job Search Success

You've tried to find the right job by spending time perfecting your resume, spending countless hours filling out applications, and asking your circle if anyone knows someone (anyone!) who is hiring.
But although you've got great abilities, an excellent education, and people skills for days, you are having trouble arranging valuable career conversations that can lead to getting hired. The number one way to get hired...referrals!
So what are you missing?
Have you ever said to yourself:
"I know I can wow them if I can just get an interview!"
"I wish I could figure out how to make my qualifications stand for themselves. The business of checking ads, applying for dozens of jobs, and not getting any traction is exhausting."
"Maybe I should just stay where I am. No matter what I do, I can't seem to attract the attention of those dream employers I really want to work with."
You are NOT alone!
It's no secret that there are more and more people applying for open job positions, making it really difficult for you to stand out.
But doing more of what you are already doing likely isn't the answer.
I can't emphasize this enough.
If you aren't seeing the results you are looking for, you've got to change your approach. Throwing resumes at every recruiter you can finagle an introduction to isn't going to make you memorable (not in a good way, at least!).
The solution to your I-can't-get-recruiters-and-employers-to-see-why-I-am-a-perfect-fit problem may be alleviated by mastering LinkedIn.
Now, before you run and paste your resume into your profile on LinkedIn, ready to conquer the platform millions of people use daily, stop!
Simply copying and pasting won't make much of a difference.

____________


You have to be strategic with your profile, content, and network.
You have to think of keywords, images, and content.
And if you are spending time applying online, your time can be better spent really connecting into your dream employers.
You have to understand how to use the all the great LinkedIn features that will help you find and connect with employers.
You've got to connect with the people in your network who can get you those all important referrals.
And if that has your heart palpitating a little, keep reading!
Introducing LinkedIn Career Bundle
Everything you need to attract recruiters and hiring managers on LinkedIn
The LinkedIn Career Bundle is an online course designed to help you use LinkedIn more powerfully and persuasively so you can get results quickly.
Over 90% of recruiters use LinkedIn as part of their candidate search process.


Let's let that sink in for a minute.


That means that over 9 out of 10 recruiters use LinkedIn to search for prospective employees, pre-qualify them, or vet them after being referred.
And if you aren't confident recruiters and hiring managers will realize you are a perfect fit as soon as they see your LinkedIn profile, don't worry!
LinkedIn Career Bundle will help you confidently and persuasively sell your skills.
Because...
It's time to start attracting the attention of the decision makers.

Learn what recruiters and employers are looking for - by someone who has inside information!


What if there was a step by step guide to, you know, guide you through the process of not only creating an optimized profile, but also to show you how to network with influential people?
Wouldn't that ease your mind a bit? Take some of the pressure off?


That's exactly why we created the LinkedIn Career Bundle!

Filled with the type of information you NEED to master the number one social platform used by business leaders, the LinkedIn Career Bundle will show you:
✓ How to get referred to hiring managers and recruiters
✓ How to leverage all the special LinkedIn hidden features to help your search
✓ How to get recruiters and potential employers to find you
✓ How to make your profile stand out in a sea of underwhelming profiles
✓ How to turn online connections into real meetings offline
Our one stop shop will walk you through a proven process to help you optimize your profile, build a network, and conduct a job search on LinkedIn. Then it's your job to convert what you learn into real offline meetings. But the good news is that we will show you the way to do just that with proven tips and scripts.


Imagine a job search that's less stressful..
The LinkedIn Career Power program is a bundle of courses designed for you if you want to leverage the power of LinkedIn to find jobs and to attract recruiters.
It's perfect for you if you know you have a great set of skills and need to learn how to show them off on social media.
And it's for you even if you aren't as social media savvy as a teenager. Because we are breaking it down into a simple, step by step guide that anyone can follow.
What's inside LinkedIn Career Power?
(A bundle of courses just for your job search)


Your instructor, Sandra Long, has tested and re-tested everything inside the LinkedIn Career Power. She's giving you tried and true methods that are backed by real world application.
No guessing.
LinkedIn Strategic Profile
Today's buyers and business leaders use LinkedIn to find people online to solve problems and leverage new opportunities. Even when you receive a referral, you will be evaluated by your LinkedIn profile before any sales meetings or conversations.
Your LinkedIn profile is the first foundational element to connecting online with prospects. In this course, we take your team step-by-step through all aspects of a great LinkedIn profile including videos and examples.
Your strategic profile course includes:
How to best position your personal brand using LinkedIn
How to write a compelling headline that influences perception
How to select the most strategic language and keywords
How to make your profile more visible and findable via search
Adding rich media and a background banner that makes you stand out even more
Building a Strategic LinkedIn Network
Relationships are at the heart of every social platform, and today's executives want to be referred to the people they work with. This makes LinkedIn especially valuable in today's global marketplace.
In this module you will learn:
How to build and engage a referral base and LinkedIn community
How to connect with influencers at the companies you want to work with
Who to connect with & how best to do it
What groups to join & how to navigate them
In order to successfully conduct a job search, you can decide to do it alone OR you can leverage the power of LinkedIn and the LinkedIn Job Search course.
In this module, you will learn:
How to get employee referrals to the employers on your target list
How to alert recruiters that you are open to making a career change
How to find and engage alumni connections to assist your job search
How to leverage all LinkedIn's features, pages, and settings which are designed for job seekers
Enroll now and get immediate access to all the training you will need to optimize and personalize your LinkedIn job search and career journey. From inviting referrals to attracting attention, everything you do on LinkedIn will help you find the job you need and want.


But don't just take our word for it!
"Sandra at PRC is simply amazing! She provided me with the exact insights and tips I needed to land a new position within 3 months of being laid off from my previous employer. My new LinkedIn profile and knowledge gave me the confidence I needed at just the right time. I actually used my profile to reach out to a recruiter at my employer and it worked!"
- Karen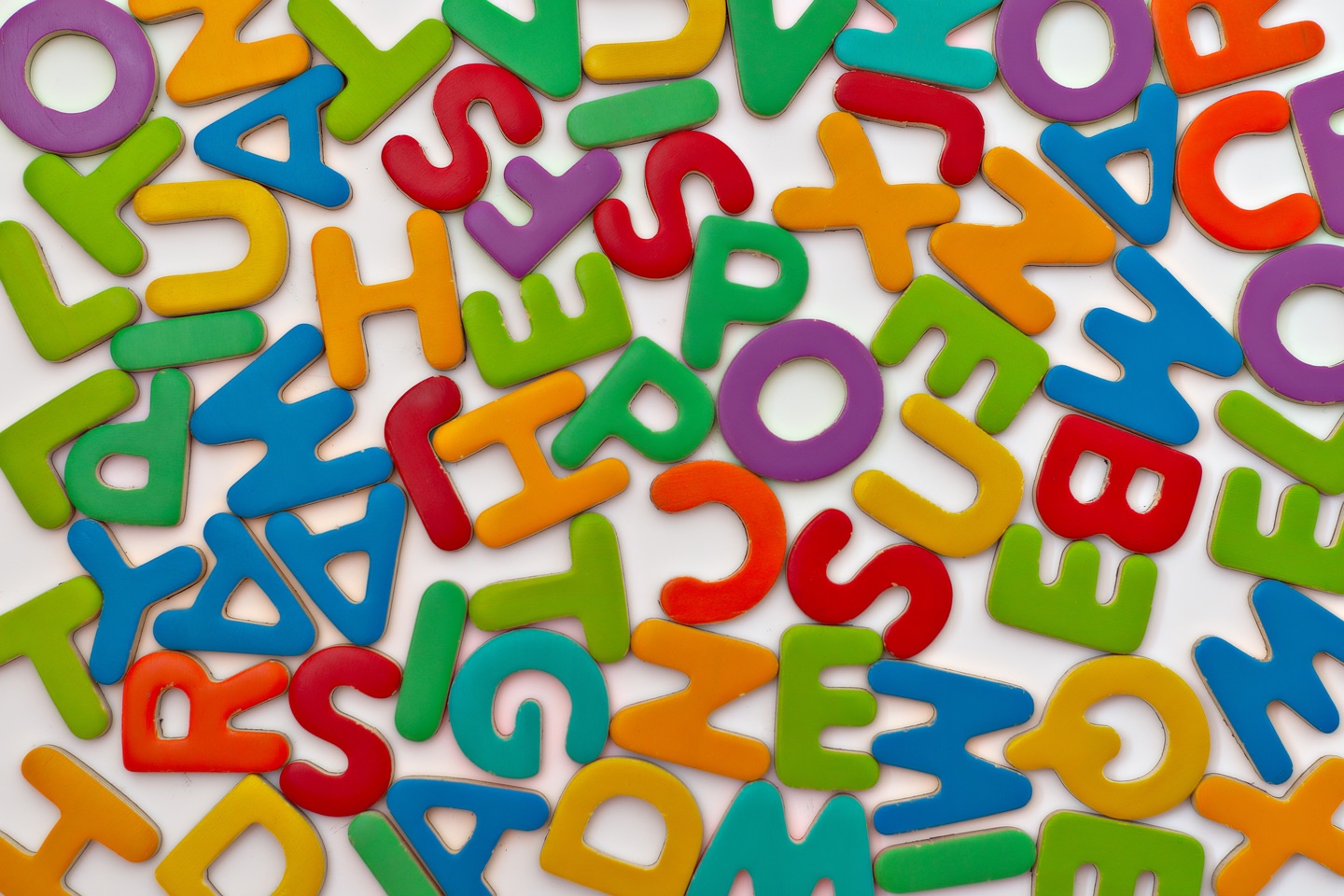 "I know a lot of people, but I hadn't really set up a strategic network on LinkedIn. Once I decided it was time to take action to change my employer, I realized I had to play catch up. Sandra Long's advice on building a strategic network and getting referred made the difference for me. I also needed to learn about the LinkedIn features and capabilities. It totally changed my job search. I was able to initiate many meaningful career conversations and valuable referrals. I am now happily working for my new employer."
- James
Discover the Simplest Way to Attract Recruiters and Employers
The solution isn't applying for more and more jobs. It's being strategic with your job search.
Because no matter how great you are at what you do, unless you attract the attention of the people who can get you an interview, none of it matters.
Choose LinkedIn Career Power course bundle when:
You want to be referred to the right positions at ideal employers

You have no idea how to attract or engage online with hiring managers and recruiters

You can't figure out how to make your profile stand out

You don't understand the power of LinkedIn and how companies use it to find or engage candidates

Your efforts to stand out aren't working
Frequently Asked Questions
When does the course start and finish?
The program will be open to you for at least one year of learning.
Where do I start in this program?
First, devote your time to looking great online. Take the Strategic Profile course and complete your profile. Next, take the Networking and Community course. Your profile and network are key foundational elements for your successful job search! Finally, take the Job Search program.
What if I am unhappy with the course?
We would never want you to be unhappy! If you are unsatisfied with your purchase, contact us in the first 30 days and we will give you a full refund.
Your Instructor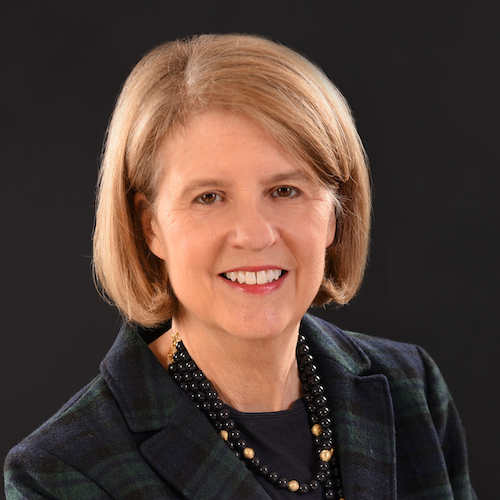 Meet Sandra Long.
An early adopter of LinkedIn, Sandra Long is passionate about helping business leaders use the powerful platform to their own benefit. She is an in-demand speaker, consultant, entrepreneur, and trainer who works with corporations, universities, and individuals, showing them how to fully leverage LinkedIn for business and career.
AUTHOR: Sandra is the author of LinkedIn for Personal Branding: The Ultimate Guide, which is a comprehensive view of personal branding using LinkedIn's profile, content sharing, and thought leadership capabilities.
SPEAKER: Sandra was the first TEDx speaker to tackle LinkedIn with her talk LinkedIn Community: A Super Power Hiding in Plain Sight, which was recorded in Stamford CT at TEDx Ferguson Library. Talk Link
Feel Confident in Buying the LinkedIn Career Bundle because We've got a 30 Day Money Back Guarantee!
Stay as long as you like in our program. In addition, the LinkedIn Career Bundle comes with a 30 day guarantee. If you don't love it for any reason, simply contact us at [email protected] and we will refund your payment.
It's that easy.
Ready to Start Attracting Attention on LinkedIn?
The LinkedIn Career Bundle takes the guesswork out of using LinkedIn to aid your job search. Instead of hoping what you are doing will work, you will use proven guidelines to create the right impression and get referred to the best opportunities.
You have nothing to lose...and everything to gain.