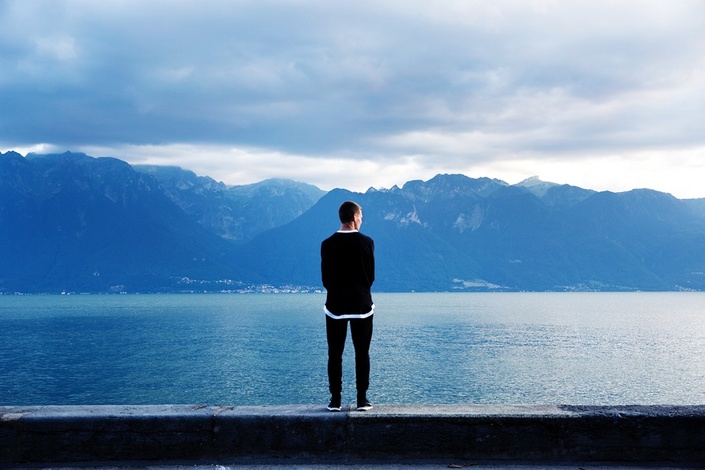 LinkedIn Profile - Presidential Version
Completely "Done for You" Profile with 12 Months of LinkedIn Club
Let's Get Started Now!
Today's buyers and recruiters use LinkedIn to find and research people every day.
Even if you are referred to an organization for an opportunity, expect the decision makers and influencers to view your LinkedIn profile as part of the assessment process.
Learning and leveraging LinkedIn is the smartest thing you can do to position yourself for success!
Your time is at a premium, but you know you need a professional LinkedIn profile ASAP. You realize you need professional help to get this done right.
How will this work? We will interview you and then write your LinkedIn profile including appropriate words, language(s), images, links, projects, publications, certifications, education, experience, and contact information. Your upgraded or new profile will be 100% complete and include a strategic About essay, headline, and a professional banner image. Included are 2 rounds of summary edits.

The Presidential version from Post Road Consulting requires more of our time and less of yours for profile completion.

ADDITIONAL BONUS: This Presidential plan includes 12 months membership of either the "LinkedIn Career Power" or "LinkedIn Personal Best Club" programs.

The total cost for the Presidential Program is $1495 paid in advance OR $760 for two payments over two months. Please note that we need to charge sales tax for CT customers so that option is also included. You will receive access to 12 months of either the LinkedIn Personal Best or LinkedIn Career Power online membership programs.

If you don't have a good current headshot photograph, we recommended that you make those arrangements separately or ask us for a referral.

* Please note we also have a GOLD option which is described below.
This program is perfect for you if:

* Your time is your most valuable commodity
* You want to learn LinkedIn to improve your selling or job search opportunities but want a quick, professional jump-start
* You know that LinkedIn is the tool you need to master
GOLD PROGRAM OPTION:
Make a big impact on LinkedIn over the next year. The gold program includes;
* Presidential "Done for You" profile as described
* Your choice of the LInkedIn Personal Best Club or Career Power program
* Profile editing or tweaks during the year
* Up to six LinkedIn strategy sessions with Sandra Long over the year (30 mins each)
Frequently Asked Questions
What is the first step in this program?
After you place your order, please send us your bio or resume ( or any pertinent career or personal marketing documents) as the starting point. Then you will be interviewed by a Post Road Consulting profile writer. We write your strategic content first. This includes LinkedIn essay, headline, and experience. Once you approve it, we will upload all content including all other sections, accomplishments, links, and images.
What is included with the online membership programs or courses?
You will have access to dozens of mini- videos, lectures, and PDF worksheets! The LinkedIn Personal Best program is for business development. Courses include: LinkedIn Networking and Community; LinkedIn Content; and Social Selling/ Monthly webinar. The LinkedIn Career Power program is for job seekers. Courses include: LinkedIn Networking and Community; and LinkedIn Job Search.
How long do I have access to the program materials?
12 months, but you can elect to continue afterwards for a very low monthly or annual rate.
What is the GOLD program option?
The Presidential Gold program includes everything in the regular Presidential ( "Done for You" Executive profile and online courses or Club for one year); PLUS * Profile edits as needed. We won't rewrite the About section but we will edit or tweak everything else ( new title, job experience, awards, headline, publications, etc) * Up to six 30-minute strategy sessions with Sandra Long over the year. We will focus on whatever you wish - such as becoming more visible, job search, how to leverage events or speaking opportunities, sales or social selling.
Are there any additional costs?
If you need a new headshot, that will be an additional cost. Depending on where you live, we may be able to suggest a great local photographer. We don't expect to spend time with your log-in, account, or computer issues so if we need to get involved to solve those problems there may be a charge. Also, if you wish to go above and beyond your profile and ask for additional images, SlideShare account setup, Company page setup, resume writing, or extra coaching ( as examples) those services would be an additional fee. Last minute meeting cancellations (within 12 hours) are billed $50 via PayPal. And finally, sales tax is applicable to CT residents.
What can I expect from Post Road Consulting?
Confidentiality, timeliness, and professionalism. We also plan to communicate with you via email so you can expect to be added to our list. If you need MORE help from us, consider the "Presidential" profile program or email
[email protected]
What is my obligation?
We want you to get the maximum benefit so we want to get the strategic content written as soon as possible. For most people, this is the hardest part of the LinkedIn Profile. It won't work for anyone if we write the content but never hear back from you for several months. We ask that you reply with your feedback, edits or approval within 14 days at the latest.
What if I am unhappy with the program?
We would never want you to be unhappy! Please contact
[email protected]
If you are unsatisfied so we can immediately rectify the situation. If you are still unhappy with your profile upgrade, you can expect a full refund by notifying us within 30 days of completion. If you are unhappy with the online program, please forward your exact feedback to
[email protected]
so we can consider adding or adjusting the content to meet your needs.
Your Instructor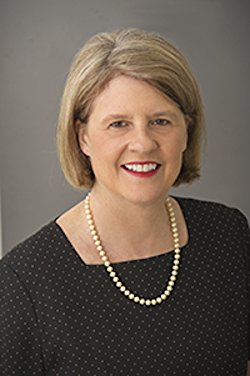 Meet Sandra Long
An early adopter of LinkedIn, Sandra Long is passionate about helping business leaders use the powerful platform to their own benefit. She is an in-demand speaker, consultant, entrepreneur, and trainer who works with corporations, universities, and individuals, showing them how to fully leverage LinkedIn for business and career.
AUTHOR: Sandra is the author of LinkedIn for Personal Branding: The Ultimate Guide, which is a comprehensive view of personal branding using LinkedIn's profile, content sharing, and thought leadership capabilities. Book Info
SPEAKER: Sandra was the first TEDx speaker to tackle LinkedIn with her talk LinkedIn Community: A Super Power Hiding in Plain Sight, which was recorded in Stamford CT at TEDx Ferguson Library. Talk Link