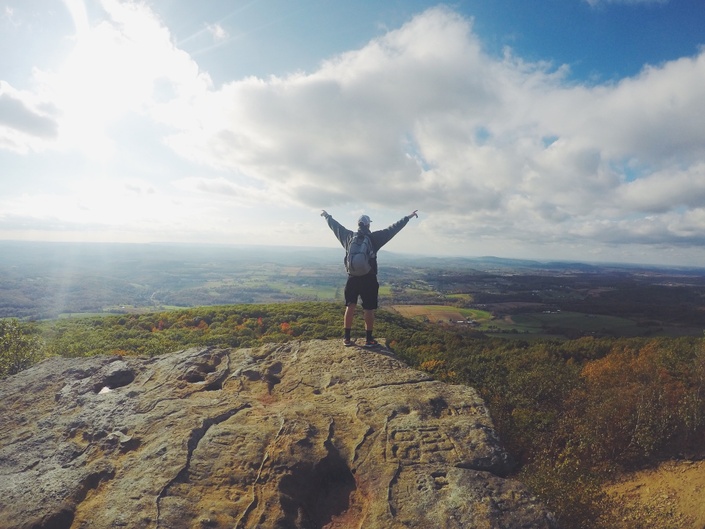 LinkedIn Strategic Profile
People are looking at you now! Create the best first and last impression with your LinkedIn profile.
Bring Your LinkedIn Profile to Life
Express your personal brand on the most powerful social platform for business leaders.
LinkedIn is the social platform used by business leaders like you. But do you know how to use it effectively?
You heard you had to have a LinkedIn page so you put up your education and work experience (maybe you copied it from your resume to save time!) and then you waited for customers, clients, and recruiters to contact you.
Only they never did. So you quit checking your LinkedIn app. Maybe you quit social media all together for work and your Facebook is filled with Candy Crush requests from your mom.
What if I told you there was a way you could not only attract prospective clients and customers, but you could do it easily and effectively? And with information that's always cutting edge - no more making changes that were effective two years ago!
Introducing the LinkedIn Strategic Profile Course
The most optimal way for professionals like you to leverage LinkedIn to grow your business and connections.
LinkedIn Strategic Profile is one of the courses inside our special bundled programs. Your profile is always an important foundation for your successful LinkedIn journey.
This profile course is a part of either: (You Select)
LinkedIn Personal Best Club is a monthly or annual membership program that shows you how to optimize your profile, network, and content - while helping you stay on top of algorithm changes and content trends in the social platform. It also provides a continuous flow of social sales motivation and updates.
LinkedIn Career Power is designed for job seekers. The program includes LinkedIn Strategic Profile, LinkedIn Networking, and LinkedIn Job Search courses. Each of these are very comprehensive programs onto themselves - but packaged up for you.
Also, a version of this course is included in the LinkedIn Team Power subscription program for sales and marketing teams.

This LinkedIn Strategic Profile course gives you a step-by-step guide (with examples) that's going to get you noticed on LinkedIn - whether you wish to make sales, grow a business, or get hired.
Our program walks you through everything you need to do to stand out on the platform most trusted by business leaders. Make an excellent first impression. Every time.

Your strategic profile includes:
Your personal brand elements displayed in the optimal LinkedIn profile sections

Your new ability to leverage all the profile capabilities

A compelling headline and summary introduction

How to use keywords so LinkedIn and Google can find you

How to add rich media such as video or slides

Powerful work and volunteer experience elements

Selecting and adding a powerful and relevant background banner

How to write a strategic headline

Incorporating special sections such as publications, languages, patents, projects, volunteering, and organizations

Display, manage, and prioritize your skills, endorsements, and recommendations

Highlight logos from your colleges and employers

Links to your website(s) and favorite web pages
Frequently Asked Questions
When does the course start and finish?
This course is bundled with three of our special programs. As such, the course starts now and never ends until you say so! It is a completely self-paced online course - you decide when you start and when you finish. Many of our clients always want to stay on top of everything to do with LinkedIn, and this is an easy way to do that.
Will you keep the program updated since LinkedIn changes all the time?
Yes that is the benefit of an online program! We got this!
Is this one course?
Yes and no. It is an individual course, but we package and sell it as part of one of three bundled programs. Look at the special program called "LinkedIn Personal Best Club" which is ideal for trusted advisors such as professionals, business leaders, entrepreneurs, and salespeople. The three-course bundle called "LinkedIn Job Search" is for job seekers. And the "LinkedIn Team Power" is designed for small sales and marketing teams. You get more value for your money with the bundles, so be sure to compare.
Your Instructor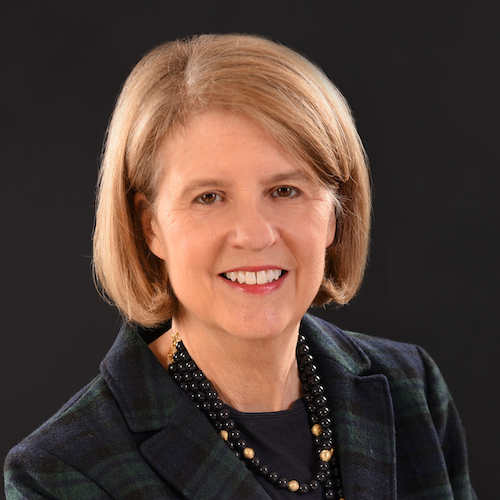 Meet Sandra Long.
An early adopter of LinkedIn, Sandra Long is passionate about helping business leaders use the powerful platform to their own benefit. She is an in-demand speaker, consultant, entrepreneur, and trainer who works with corporations, universities, and individuals, showing them how to fully leverage LinkedIn for business and career.
AUTHOR: Sandra is the author of LinkedIn for Personal Branding: The Ultimate Guide, which is a comprehensive view of personal branding using LinkedIn's profile, content sharing, and thought leadership capabilities.
SPEAKER: Sandra was the first TEDx speaker to tackle LinkedIn with her talk LinkedIn Community: A Super Power Hiding in Plain Sight, which was recorded in Stamford CT at TEDx Ferguson Library. Talk Link
This course is available within our special "bundles". Think about it - The LinkedIn Profile is Step #1 of the journey and these bundles are packaged to help you on your way!
Click one of the links below to learn more about our programs.
LinkedIn Team Power for sales & marketing teams
or
LinkedIn Personal Best Club for high trust advisors, consultants, and biz owners
or
LinkedIn Career Power for job seekers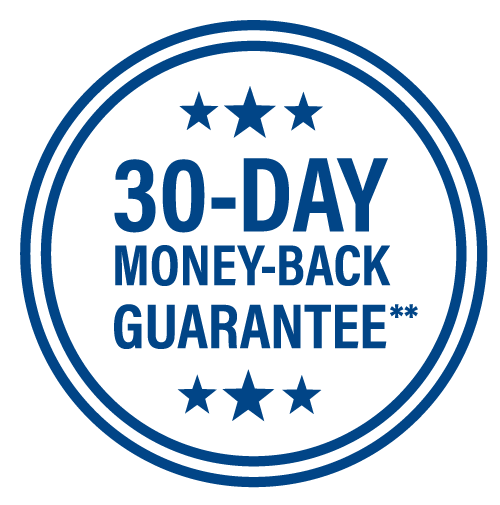 Featuring the 30 day money back guarantee
We are so positive that LinkedIn Personal Best is going to help you increase your visibility and network, we are giving you a no-questions asked 30 day money back refund.
Take up to 30 days to go over the modules, watch the videos, and check over the checklists, templates, and quizzes in LinkedIn Personal Best. If you don't agree that it's going to revolutionize how you project yourself and your company on LinkedIn, we will refund you the first month's payment.
Simply email us at [email protected] within the first 30 days of your membership and we will refund you the money you invested in growing your business.
Because we want you to be as satisfied as all our other clients are.
Ready to make a great first impression?