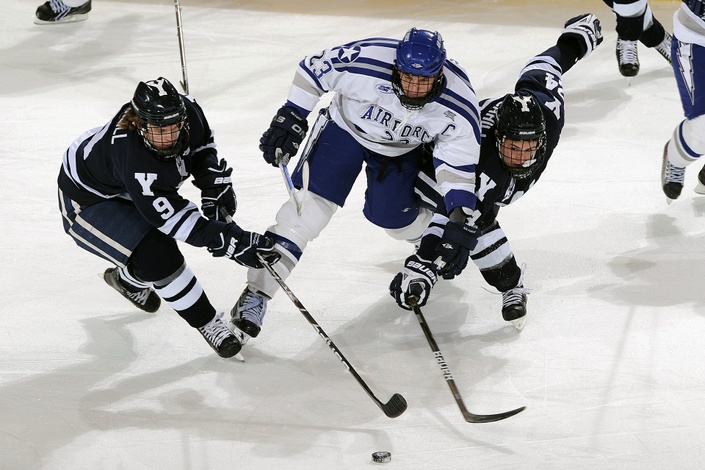 LinkedIn Team Power
For Sales and Marketing Teams - Working together! This Bundle includes 3 courses: LinkedIn Profile, LinkedIn Sales Star and LinkedIn Pages for Business
Let's Get Started!
Your team is connecting with prospects and clients now.......and so are your competitors!
Is your team ready to make the most of LinkedIn to accelerate prospecting and enhance business relationships?
Are they ready with the latest strategies and practices?
Welcome to LinkedIn Team Power - a special program supporting you or your team.
Your team will learn to find and create new opportunities with LinkedIn!
LinkedIn Team Power is here!
Raise Your Team's Online Presence to the level where it should be
Here's why you want your team to join LinkedIn Team Power:
Your team will learn exactly how to optimize their LinkedIn profile, network, and content - and we reinforce the learning each month
They will learn unique and proven sales methods and tactics for LinkedIn - and will receive new sales ideas and approaches each month
You will be helping your team to leverage their personal accounts AND the company page
The training and program is kept up to date for you; You can count on changes from LinkedIn - and we have you covered
Everyone's time is saved. We specialize in LinkedIn, so all our efforts go into helping you master this one platform - saving your team valuable time
Your team will have access to "on demand" training at any time; and will get the reinforcement they need
Your marketing associates and leaders will have access and insights to the latest and greatest to help position your company's LinkedIn Page
Let's keep your team, brand, and opportunities on track all year long!
Ideal for sales and marketing teams, LinkedIn Team Power is going to help your team use LinkedIn to optimize opportunities.
What is PRC's Selling Philosophy & Approach? Will it fit with my organization's values?
* We believe in real relationships and referral selling
* LinkedIn is a tool to improve communication; not a replacement for real live interaction
* We believe in personalizing online interactions (not automating) to build meaningful relationships. You won't find us teaching pushy or uncomfortable selling strategies.
* Learning LinkedIn - like anything - takes practice and regular reinforcement
Courses Included with Purchase
LinkedIn Strategic Profile
Today's buyers and business leaders use LinkedIn to find people online to solve problems and leverage new opportunities. Even when your team members receive a referral, they will be evaluated by their LinkedIn profiles before sales meetings or conversations.

Your team's LinkedIn profiles are the first foundational element to connecting online with prospects. In this course, we take your team step-by-step through all aspects of a great LinkedIn profile including videos and examples.
Your strategic profile course includes:
How to best position your personal brand using LinkedIn
How to select the most strategic language and keywords
How to make your profile more visible and findable via search
Adding images and media to your profile
How to write a strategic headline and summary
Incorporating special sections such as publications, languages, patents, projects, volunteering, and organizations
Display, manage, and prioritize your skills, endorsements, and recommendations and much more...
LinkedIn Pages - For Business
Extend your organization's brand presence with a LinkedIn Page. Buyers, candidates, and partners are likely to view your page. The LinkedIn page is a Google-friendly digital representation of your organization. There's much to learn, and your team CAN do it all themselves. We help your marketing pro every step of the way with this "DIY" Do It Yourself course about pages.
The LinkedIn Pages for Business program includes:
Optimizing your page: how to create, find, edit and manage
How to post original content most effectively
How to easily find and post 3rd party content
Tips and tricks to grow your page followers
Learn about analytics, SEO, automation, and cool tools
How to post a job and attract talent
Your B2B sales team is ready to attract, find, and engage with prospects and clients on LinkedIn. Equip them with the latest strategies, tactics and templates to be successful on LinkedIn in a fraction of the time!
Your sales team will learn:
LinkedIn B2B Sales strategies and tactics
How to create a strategic selling network and get referred
Advanced searching and prospecting
How to leverage sales triggers, content, and prospect research
Frequently Asked Questions
When does the program start and finish? What is the flow?
This program is ongoing for as long as you like. It is a completely self-paced online program - you decide when you start and when you finish. Your team can pop in and out of the exact lessons they need whenever they wish. We will send a few reminders and prompts. We will also send updates on new LinkedIn features or capabilities during the program.
What if my team only includes sales people (not marketing right now)?
This program is still the right one. Four out of five of the courses are sales oriented. This is packaged as a bundle for the best price point available
How many licenses or seats do I need? What if I have more than 60 people?
One seat is required for each person. If you have more than 7 people, please contact us to discuss your program. Contact
[email protected]
for more information.
Do I need an annual subscription?
We are continually updating and improving the material. Pricing it as a subscription means we can keep the price low and offer maximum flexibility for you. Count on changes with LinkedIn - and count on us to provide you with the newest information!
Is there any extra support available?
Yes, since this program is self-paced we recommend additional support for teams. Many of our clients purchase this program AFTER a webinar program OR a custom Profile and Networking workshop at their office.
We already have a company page - How will this help?
LinkedIn company pages are continually changing. We keep you up to date on the newest features, capabilities, and strategies. Also, we teach you about growing your company followers, improving your posts, analyzing your metrics, and leveraging SEO and website opportunities.
What if I am unhappy with the program?
We would never want you to be unhappy! If you are unsatisfied with your purchase, notify us to let us know why. If we can't make the proper adjustments, feel free to contact us in the first 60 days and we will give you a full refund. Also, if you feel your team has learned everything within one year, you have the flexibility to cancel your subscription before the second year commences. We hope you stay with us in Team Power - so your team will continue to learn, practice and improve and while LinkedIn continues to change and add new features..
Your Instructor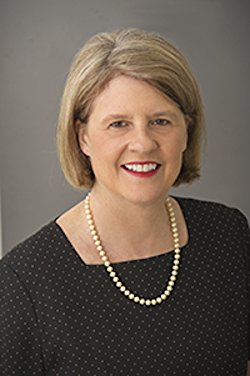 Meet Sandra Long.
An early adopter of LinkedIn, Sandra Long is passionate about helping business leaders use the powerful platform to their own benefit. She is an in-demand speaker, consultant, entrepreneur, and trainer who works with corporations, universities, and individuals, showing them how to fully leverage LinkedIn for business and career.
AUTHOR: Sandra is the author of LinkedIn for Personal Branding: The Ultimate Guide, which is a comprehensive view of personal branding using LinkedIn's profile, content sharing, and thought leadership capabilities.
SPEAKER: Sandra was the first TEDx speaker to tackle LinkedIn with her talk LinkedIn Community: A Super Power Hiding in Plain Sight, which was recorded in Stamford CT at TEDx Ferguson Library. Talk Link